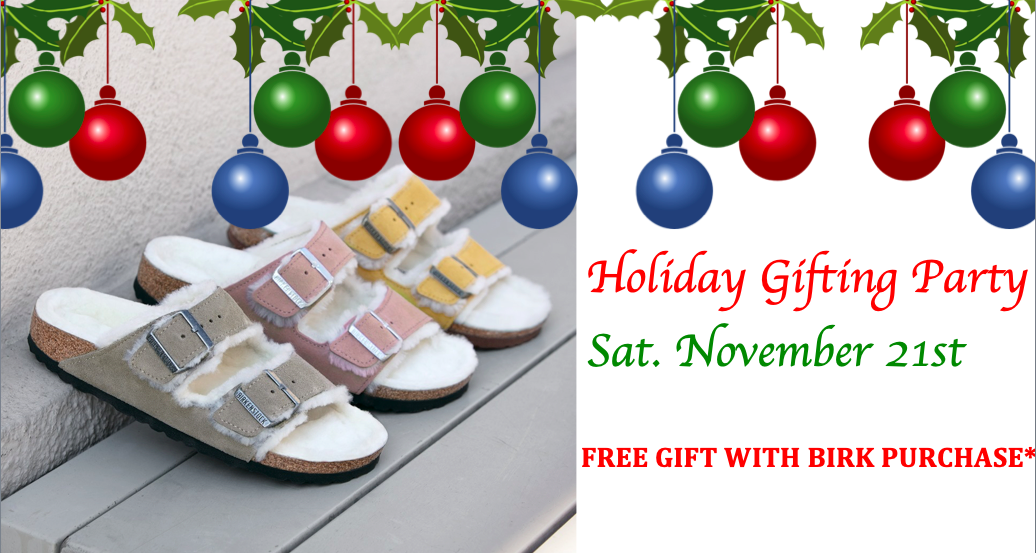 Join us for our Holiday Gifting Party and birkenstock trunk show on November 21st
Start your holiday shopping early at Birkenstock & More!  We have the best selection in town for all your favorite brands: Shop ECCO, OOFOs, Brooks, and of course BIRKENSTOCK
We also offer Gift Wrapping from November 21st to Christmas.
SPECIAL ORDERS ARE WELCOME
FREE BIRKENSTOCK GIFTS WITH BIRK PURCHASE*
*Gifts available while supplies last-Available in-store only
No Results Found
The page you requested could not be found. Try refining your search, or use the navigation above to locate the post.